Albino Penis Envy Mushrooms
Albino Penis Envy Psilocybe Cubensis its one of the most popular researched strains on our website.  Typically the Albino Penis Envy Mushroom is small, and slow growing, but EXTREMELY potent.  In nature, it's an interesting way to chalk up a conversation – "hey, what's that sticking out of the ground?" – known for it's unmistakable resemblance to the male reproduction organ.
Included with each syringe purchase:
One 10cc  syringe.
One sterile 16 gauge needle per syringe purchased and an alcohol prep pad.
Among some of the oddest fungi to come through the Magic Myco Lab of late is the A.P.E strain. I received this culture from explore fungi  awhile back and it took quite a bit of work to clean it up and get an isolate that gave me nice specimens. This crop is actually from a mono culture and is being used in current hybrid projects. Albino Penis Envy (APE) is a very unique strain of Psilocybe Cubensis.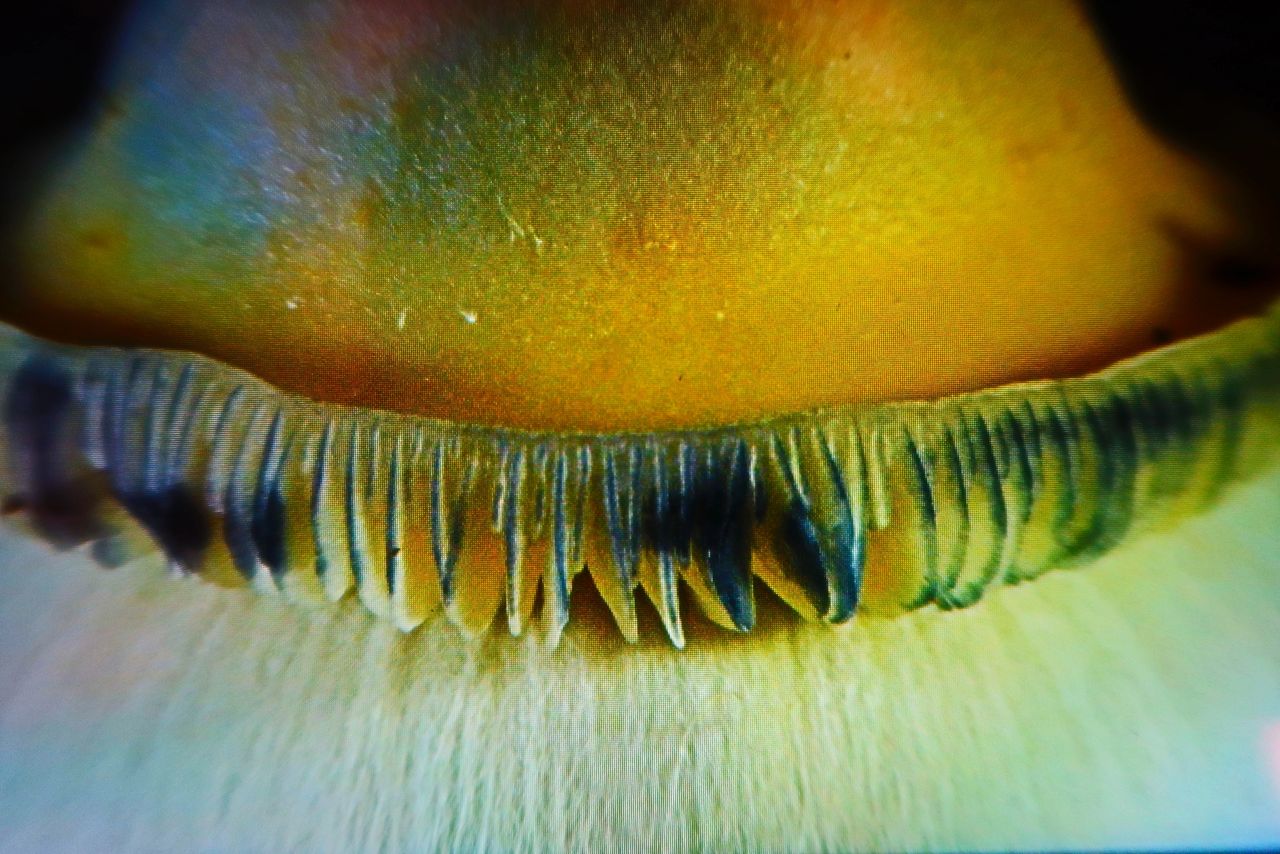 Cap & Gills of an A.P.E mushroom under the Andonstar 302 Stage Microscope
This mushroom is a hybrid of the infamous Penis Envy, and Albino PF, and is extremely potent. However, this mushroom does not produce as well as other strains of Cubensis. The mushrooms tend to be small but very plump in stature, and slow to mature. The spores are hardest to harvest, as the caps rarely show their gills, and the spores are transparent .
APE is known best as a "novelty mushroom." If you can get a Live culture or clone from a nice cluster, or another mycologist, it will produce a much a better crop. Growth parameters are the same as any Psilocybe Cubensis, but this mushroom does not do well on cakes. It does best in a bulk application. Either with casing or wax paper Tek.